Bio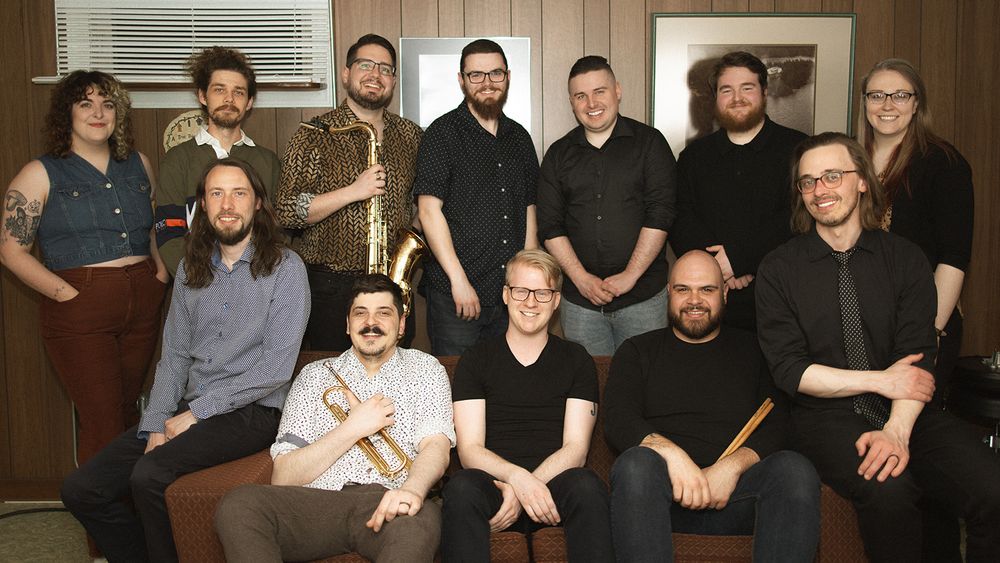 Cabot Power is your one-stop band for all your favorite funky hits across the decades. Cabot Power is a 12-piece band formed in 2015 with the funkiest aspirations in mind. The group performs classic funk hits as well as neo-funk grooves to ensure your dancing shoes never get dusty. Cabot Power maintains a busy performing schedule in the St. John's area, playing at local bars and corporate events across the city. In addition, Cabot Power is in the process of planning an island tour, writing new music, and organizing special events with many collaborators.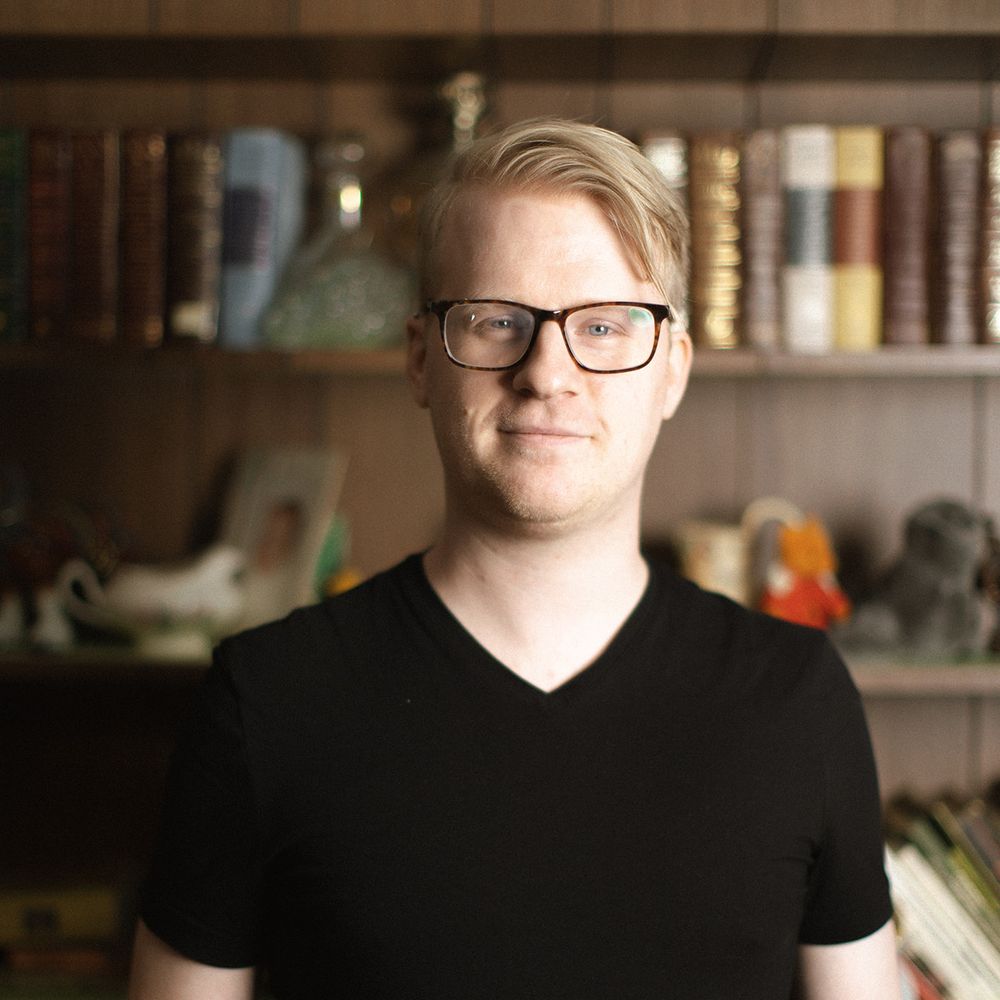 Rory Graham
Vocals
Rory Graham is a multi-instrumentalist from Brandon, Manitoba. With a Master's in Violin Performance from Memorial University, Rory loves all things violin/fiddle and has played with various symphonies, orchestras, musical theatre pit bands, folk groups, and country artists. He is also passionate about guitar and electric bass, playing both in bands of all styles including rock, pop, indie, country, jazz, and more. Rory's oldest love is in singing and lives to share music with his voice in all sorts of styles and roles. When he isn't playing music, Rory enjoys reading about fine stringed instruments, and playing Team Fortress 2 or crib.
Photo by Lindsay Ralph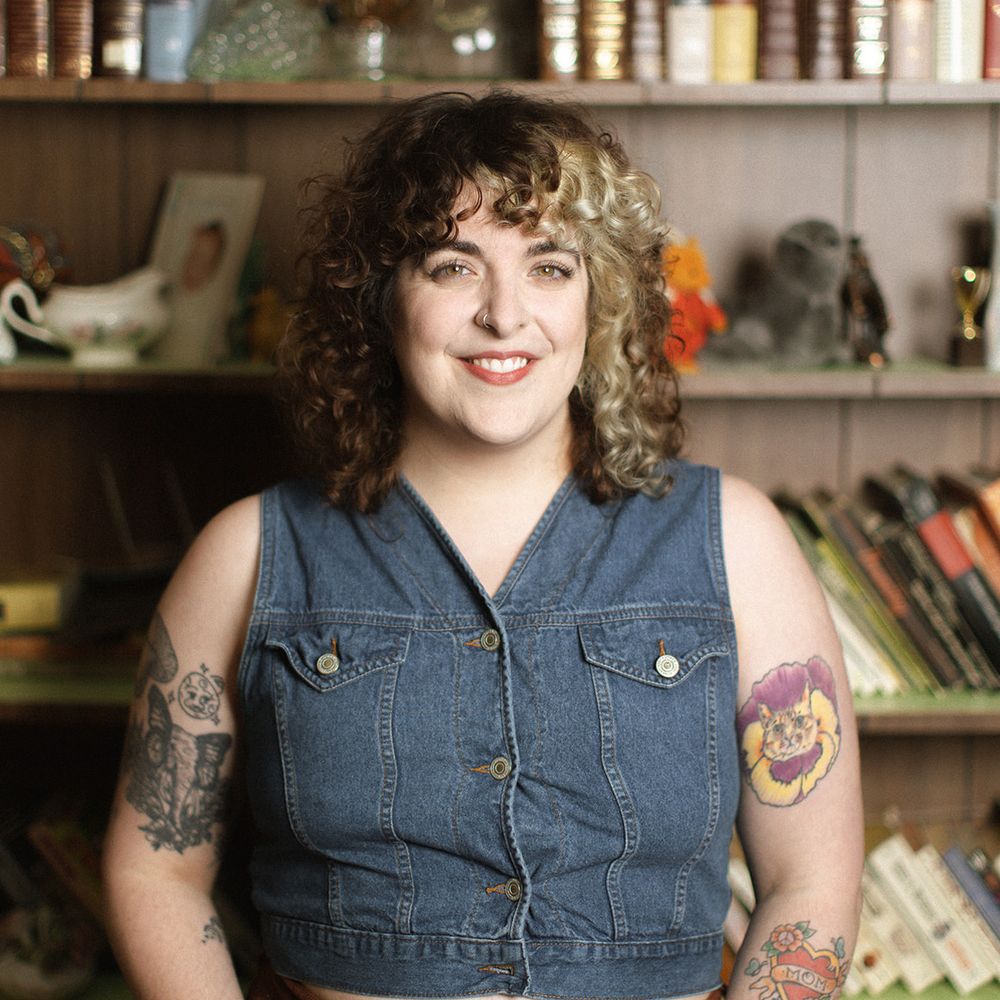 Jody Lear
Vocals
Jody Lear started her musical journey in Gander, Newfoundland, where she first discovered singing and theatre. Unsure of the musical path she desired, she became acquainted with classical singing and fell in love with it. She went on to complete Bachelors and Masters degrees in Vocal Performance under the guidance of professional musicians Shelley Neville, Eldon Murray, Dale Throness, Nancy Hermiston, Judith Forst, and Caroline Schiller (to name a few).
Jody was a fan of Cabot Power long before she started singing with them. When she joined the band, it was an absolute thrill! Having studied opera, she might not be the first person you'd think of to sing in a funk band. Jody is loving that she gets to perform on stage all the tunes that she's been singing into her hairbrush for all these years – and with so many incredible musicians.
Photo by Lindsay Ralph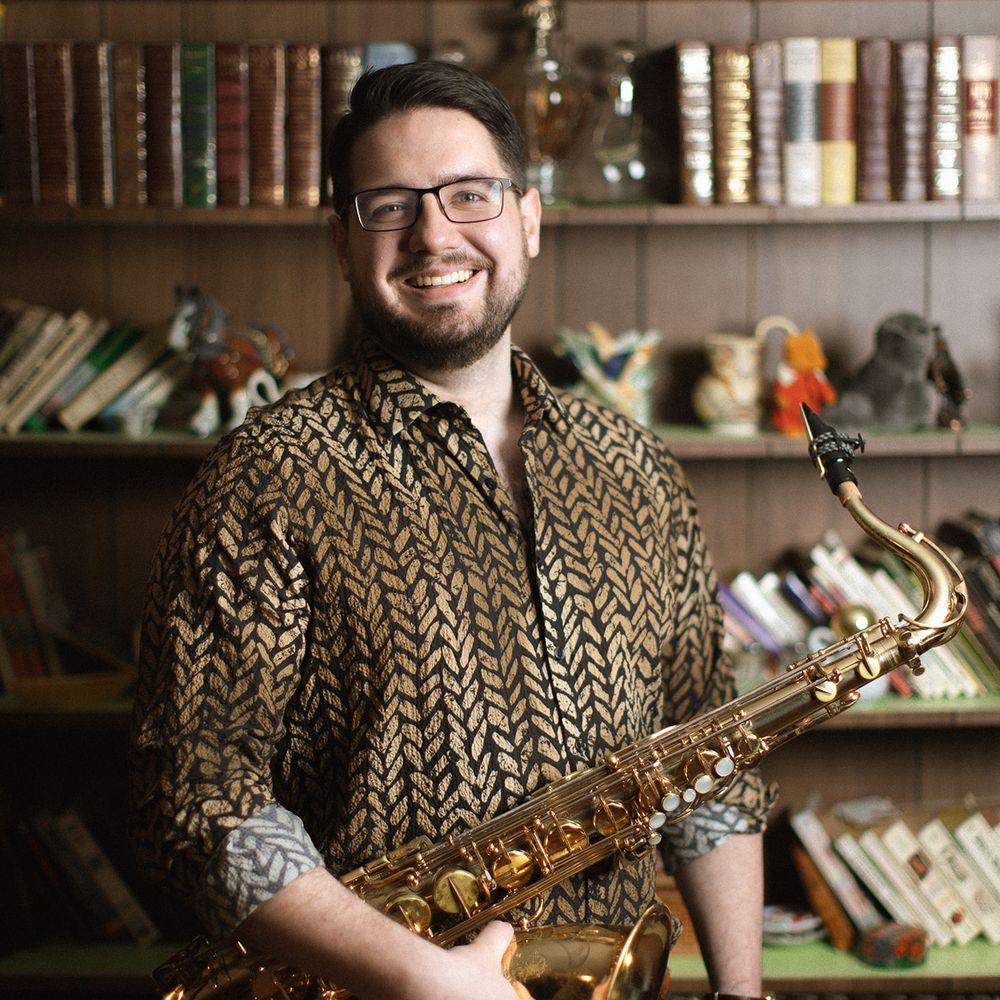 Josh Chancey
Tenor Saxophone/Band LEader
Born and raised in St. John's, Josh had one dream: to help St. John's get down! Josh started Cabot power in 2015 while doing his saxophone performance degree at Memorial University with Dr. Christine Carter. Josh also studied jazz with Florian Hoefner. Josh has studied and performed a wide variety of genres, including classical music, jazz, funk , blues and rock music. Outside of Cabot Power, Josh has performed with many groups in St. John's and Toronto, including the MUN jazz ensemble, The Toronto All-Star Big Band, The Braeden Kloke Big Band, Newfloydland (St. John's-based Pink Floyd tribute), The Singles, Beauwater and many more. Josh also serves as band leader for St. John's-based Yacht Rock group, The Nyachty List. As well, Josh directs his own self-titled jazz quartet and quintet, with whom he leads St. John's only active jazz jam session at Bannerman Brewing Co.
Photo by Lindsay Ralph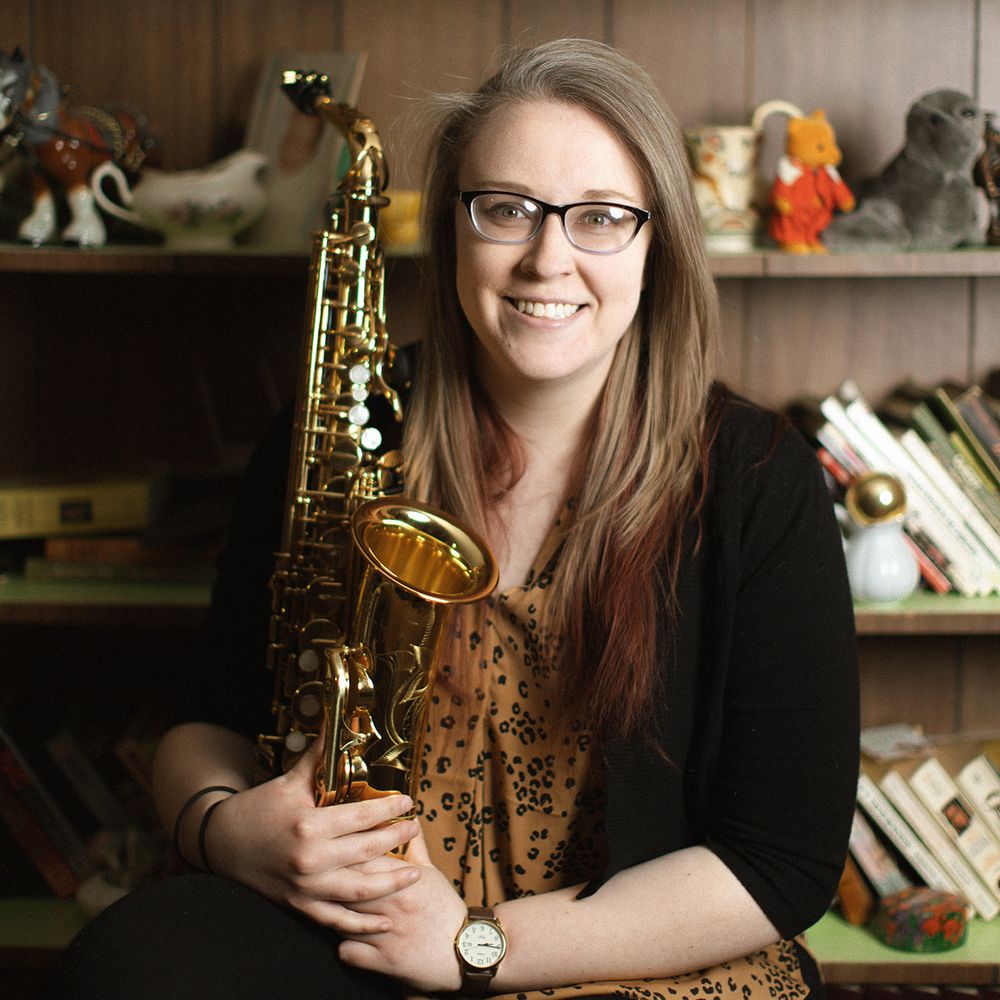 Jenny Hutchinson
Alto and bari Saxophones
A proud Corner Brook native, Jenny moved to St. John's in 2011 to study music at Memorial University. While originally there to study the alto saxophone, her studies lead her to discover her true love, the baritone saxophone. Currently, she plays both horns with Cabot Power, and wouldn't have it any other way.
Jenny was first introduced to Cabot Power back in 2015, when band leader Josh Chancey asked her to help design a logo and poster for his new band's first show. Eight years later, she's honoured that the band is still using that first design (with some upgrades and tweaks, of course).
Photo by Lindsay Ralph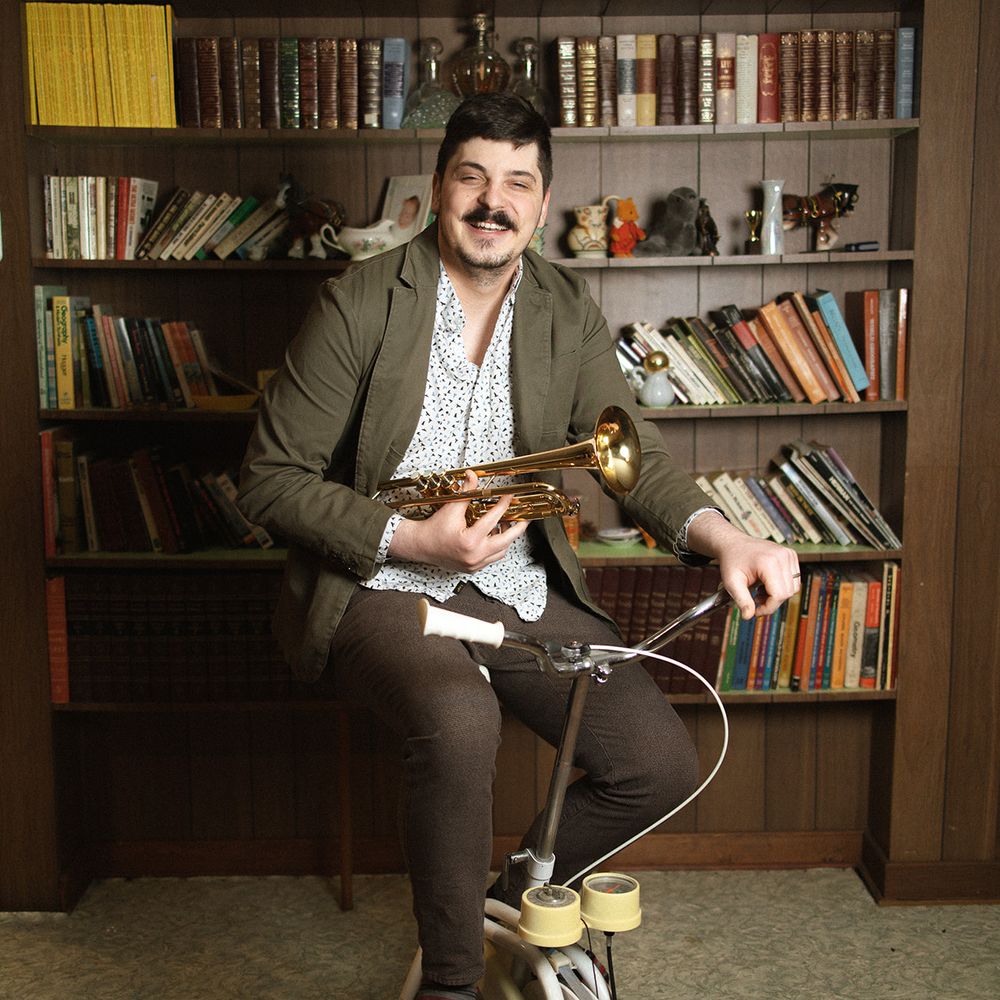 Christian Berglander
Trumpet
Ever wondered who the odd yankee on stage is waving his hands around and playing high notes? It's Christian Berglander, who joined us on trumpet in 2018 after moving to Canada with his wife and goldendoodle. In addition to playing trumpet, Christian also writes many of our arrangements, directs the band on stage, and is the resident technology nerd. Back in the states he earned his undergraduate degree at Indiana University and his masters at the University of Denver studying with David Baker, Joey Tartell, Pat Harbison, Alan Hood, and other fantastic professors. He can also be heard on the Durand Jones and the Indications 2016 self-titled album, "Lowdown" with the Lamont Jazz Orchestra, and Plateau Below's "Still Paradise". When he's not on stage with the powerettes he can usually be found petting his adorable dog Cosima and writing something exciting on Sibelius.
Photo by Lindsay Ralph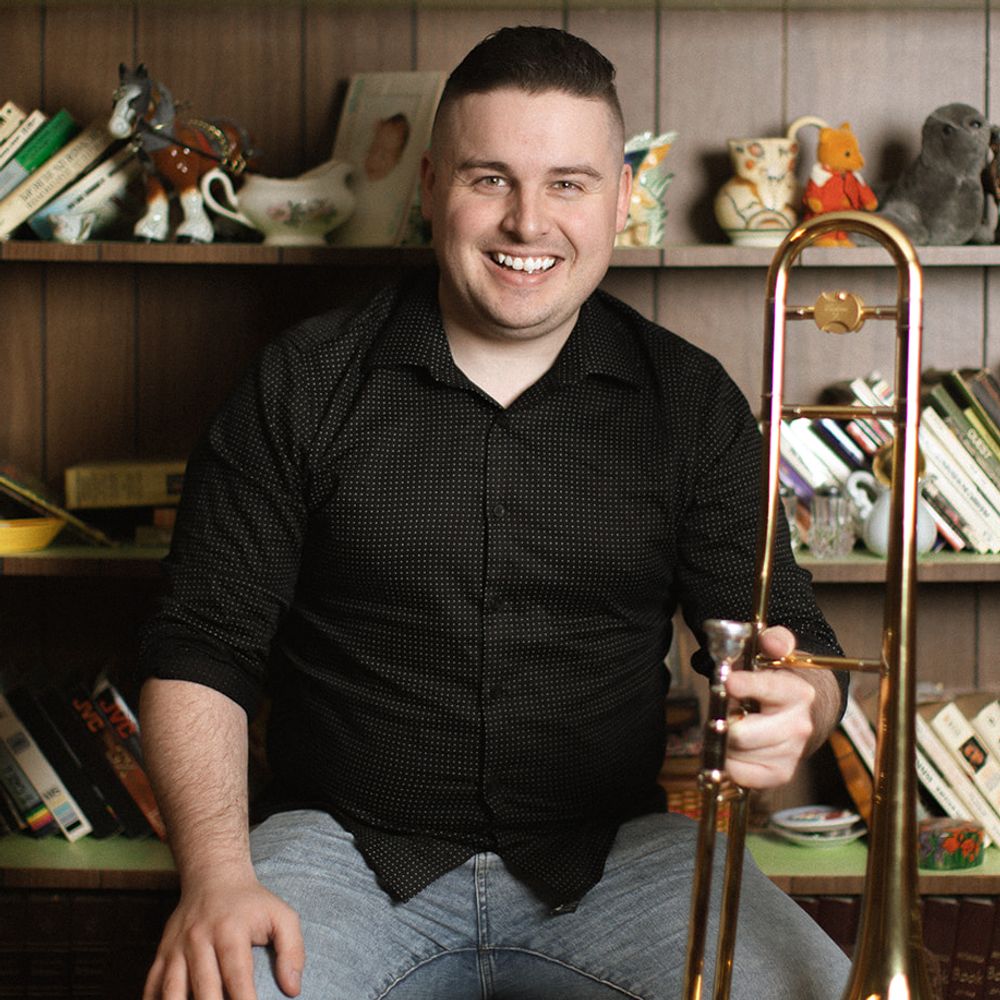 Mark Brennan
Trombone
What it do, Baby? Although a lover of all forms of music, Mark Brennan did not go down a musical career path. Obtaining a B.Comm (Hons.) from MUN in 2018, Mark works in the corporate world at ACOA. However, when Josh approached him to join Cabot Power in Summer 2019, Mark took advantage of this phenomenal playing opportunity. Outside jamming with Cabot Power, Jazz East, Atlantic Light Theatre productions, and the occasional gig, you can catch Mark watching Toronto Raptors games (will they run it back?), drinking copious amounts of coffee, or out on the golf course. He is quite the fun guy.
Mark is super stoked to be playing with this band, and is looking forward to all of the exciting gigs Cabot Power has lined up in the near future!
Photo by Lindsay Ralph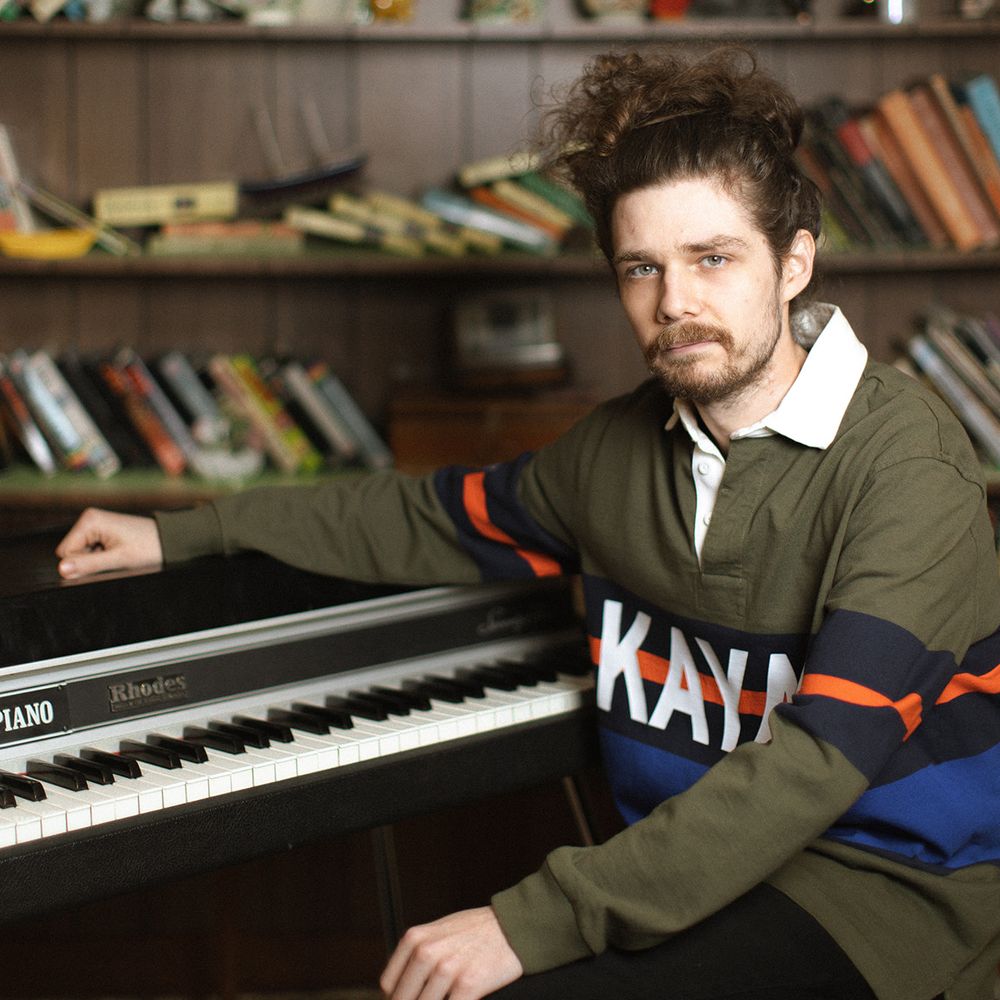 Don Mackey
Keyboards
Born and raised in St. John's, Newfoundland, Don Mackey is a keyboardist, composer, and canine enthusiast with a background in audio production and post-production. As a performer Don has played in a country band, a jazz quartet, and a seven piece hip-hop group and has performed across the island and even as far as Halifax for the Halifax Pop Explosion Festival in 2018 with the Van Buren Boys.
As an avid fan of yacht rock, funk and R&B it's no brainer that Don has jumped aboard The Nyachty List to lay down the smoothest synth sounds around. When Don is not getting down on it with the Nyachty List, Cabot Power Squad or laying it down with the Van Buren Boys, you can catch Don drinking coffee, being sleepy, and/or thinking about dogs.
As an avid fan of funk and R&B it's no brainer that Don is now officially living his best life playing keyboards in Cabot Power and building his chops as a musician and as a performer. When Don is not getting down on it with the Cabot Power Squad or laying it down with the Van Buren Boys, you can catch Don drinking coffee, being sleepy, and/or thinking about dogs.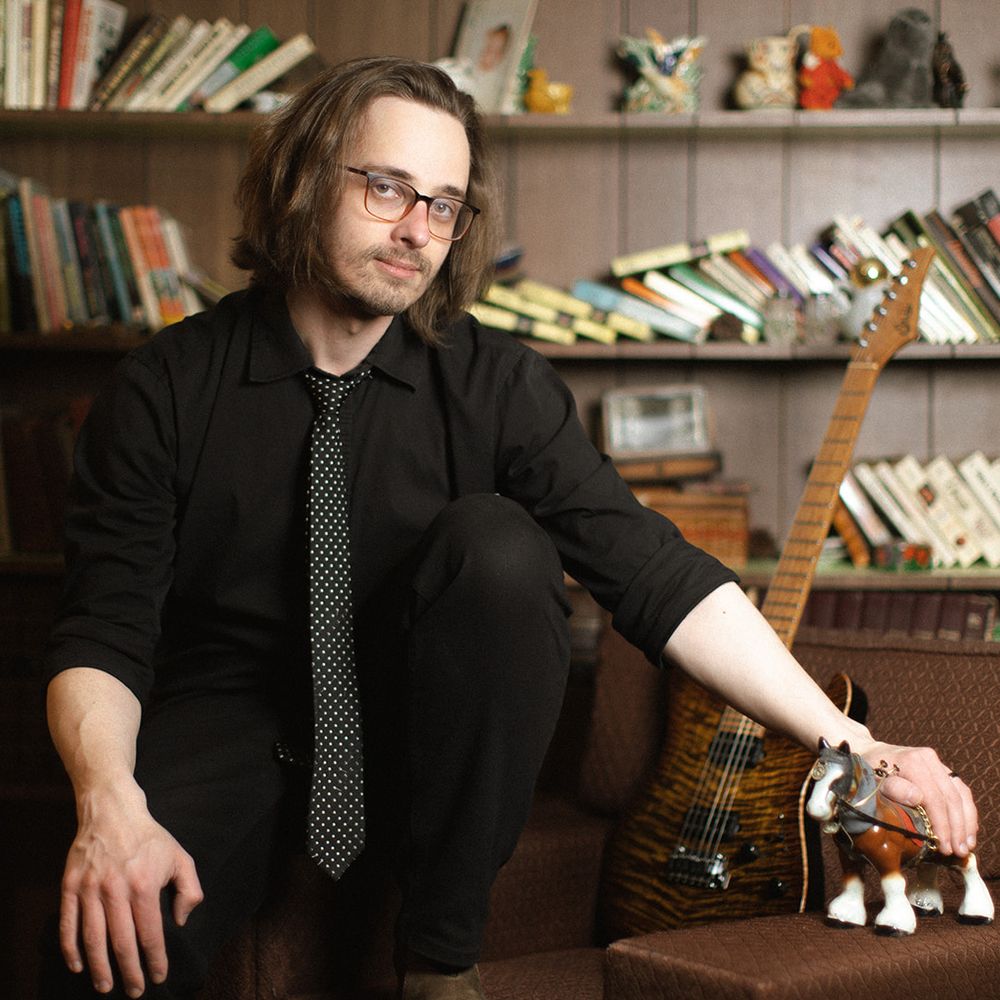 Jordan Thorne
Guitar
Jordan Thorne learned his first funk song on guitar way back in January 2019 when he joined Cabot Power. He may be new to the funk, but music has been centre stage in Jordan's life since he started piano lessons with Sheena Roberts at four years old. In Junior High he moved to the guitar and discovered heavy metal, and by High School Jordan had a band called Dawn Awakening, who built up a devoted local following in the 709 metal scene from 2006-2011. Between studying jazz with Charlie Barfoot and taking music courses at MUN, Jordan spent the next few years branching out from the heavy metal roots of his youth. Since then, he has performed with a diverse range of original and cover acts, including a 2017 Eastern Canada Tour and showcase at The Great Hall in Toronto with alternative group Rough Hands. More recently, you may have seen him on stage with his rock band The Aldermen, or heard him on singer/songwriter Dave Whitty's latest record, "Talkin' Back Fool." He's new to the funk, but Jordan's having a blast with Cabot Power
Photo by Lindsay Ralph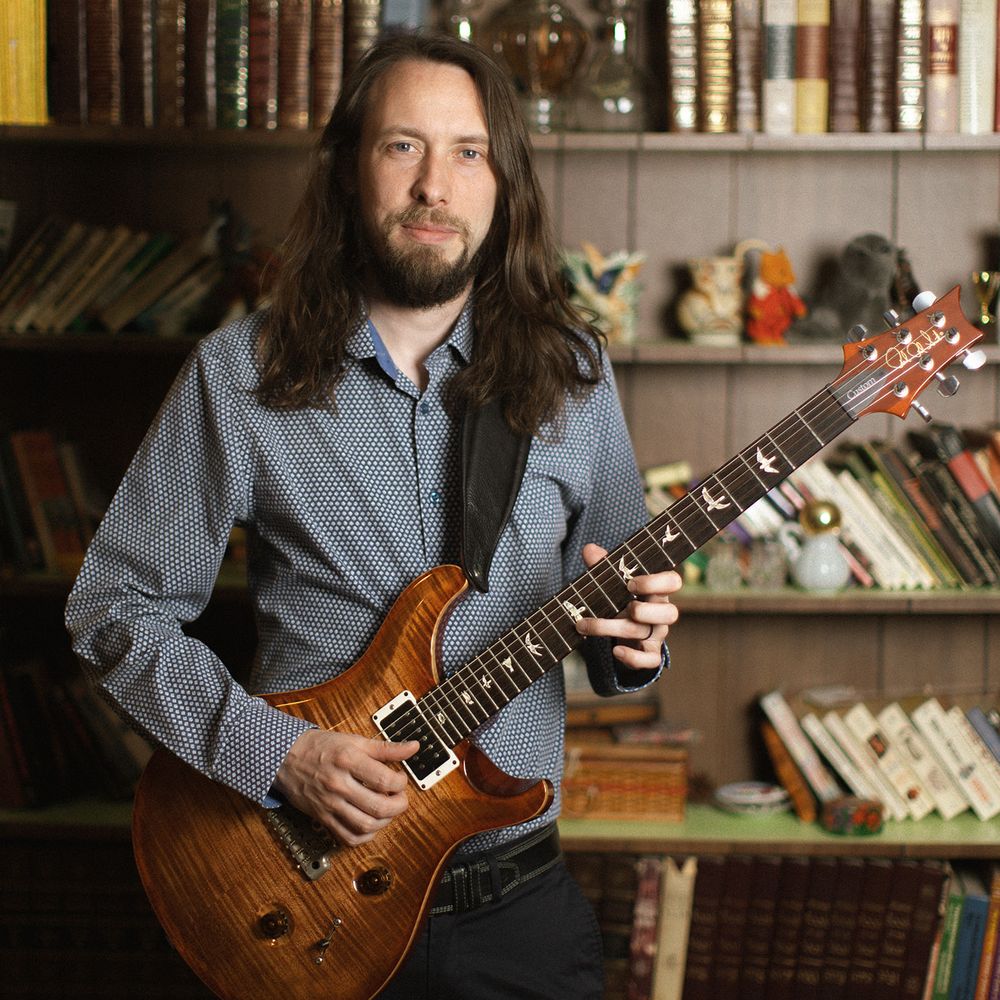 Ryan Sheaves
Guitar
Ryan grew up in Port aux Basques, NL, where he first learned his way around the guitar. He went on to hone his musical skills at St. Francis Xavier University, majoring in their Jazz Studies program. After graduating in 2010, Ryan moved to St. John's where he earned his keep by teaching at music studios, gigging with bands and having a weekly residency at the Fat Cat Blues Bar. He would eventually move to Toronto, where he built up his repertoire playing as a sideman for various pop and rock groups. In 2016, he joined one of these acts as they hit the cruise ship circuit in the South Pacific, touring around countries such as Australia, New Zealand and Fiji. Now back home in Newfoundland, you can catch him playing around town in the bands Beatles For Sale and Ted Dancin'. Ryan is amped for the heavy funk that lies ahead with Cabot Power.
Photo by Lindsay Ralph