"

This 12 piece funk band were just plain FUN not to mention a very tight band. They packed the venue and the dance floor for 3 sets of pure jams. May the Funk be with you all! We recommend taking in one of their shows asap!"
— Rock Eden Magazine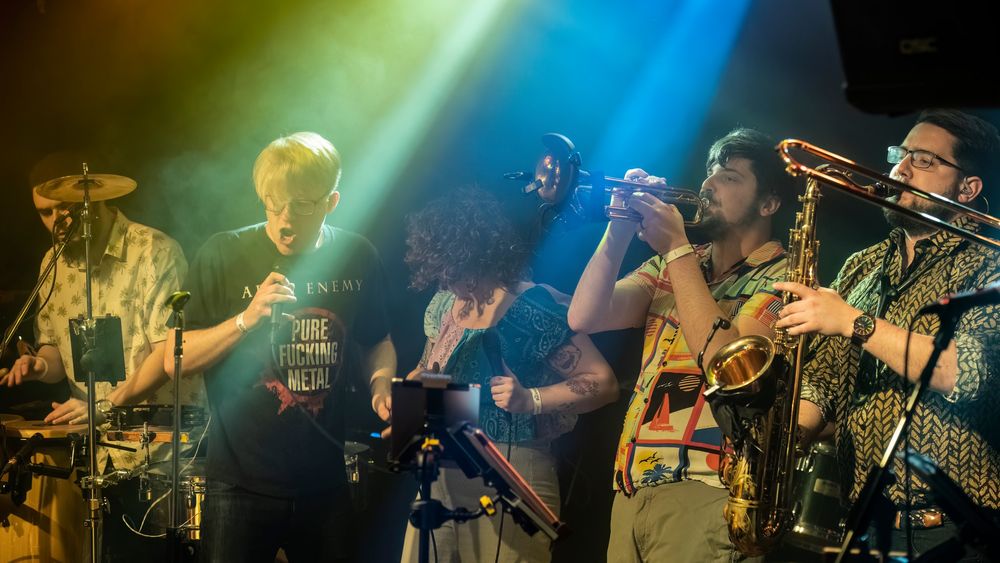 Formed in 2015, Cabot Power is the funky fever-dream of Josh Chancey. Josh grew a love of funk music from an early age, and knew it was his musical calling. Cabot Power started out as a nine-piece band to deliver you all the funky hits of the 1970s. Fast forward to 2023, and the group has branched out to include twelve members featuring all of the funkiest hits from the 70s until now. Now equipped for maximum funkification, Cabot Power maintains a busy playing schedule in the St. John's area. Cabot Power regularly plays in many popular St. John's venues (The Rock House, The Ship, The Rec Room, Quidi Vidi Brewery, Bannerman Brewing Co.) and are featured in popular festivals including George Street Festival and Bestkind BBQ. Recent events include their popular themed shows: the 4th annual Funk of 40000 Years show (Halloween), The 6th Annual Funkmas show, and the 1st annual April Funkin' Fools (April Fools) show. Cabot Power is currently working on writing an album, preparing a cross-island tour, developing new themed shows with collaborators and growing its presence in the St. John's wedding and corporate markets.
Current Members: Rory Graham (vocals), Jody Lear (vocals), Josh Chancey (tenor sax), Jenny Hutchinson (alto & bari sax), Christian Berglander (trumpet), Mark Brennan (trombone), Jordan Thorne (guitar), Ryan Sheaves (guitar),
Don Mackey (keyboards), Hunter Madden (bass), Tyler Chard (drums), and Jamie Moran (percussion).